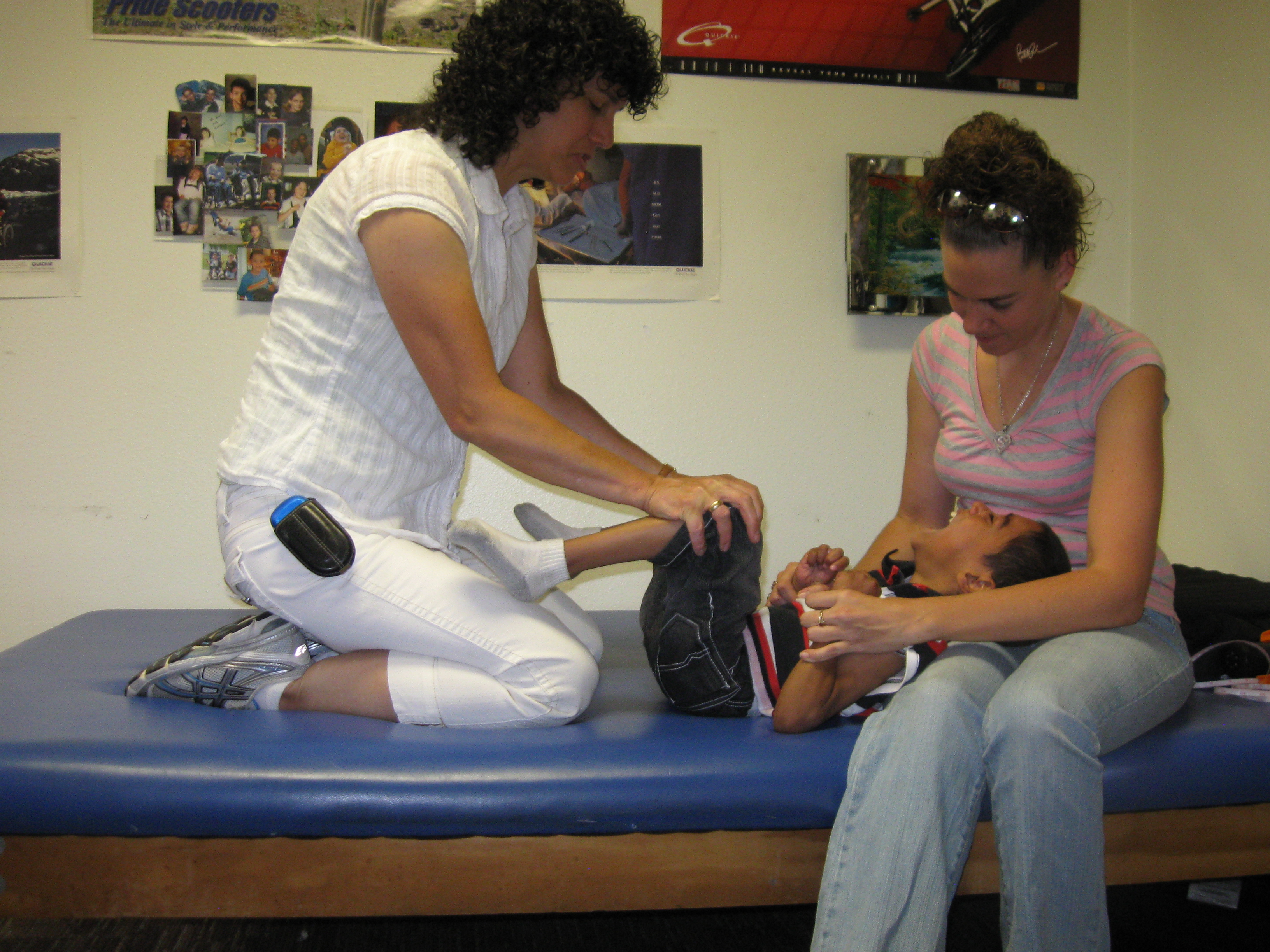 At Access to Independence, we provide Client Evaluation and Treatment, Education, and Consultation.
Client Evaluation and Treatment
Services include client evaluation and on-going treatment in the areas of Positioning and Access. Access is how a person controls specific assistive technology, including power wheelchairs, speech generating devices, computers and electronic aids to daily living. The goal of successful access is independence in specific tasks such as mobility, communication (written and verbal), recreation and control over devices in the home environment.
Services also include Home Modification Evaluations, specifically for people who use wheelchairs and for people with autism.
Education
Education Services includes webinars, conference presentations and hands-on workshops locally and nationwide, including the following topics:
Positioning for function

Power mobility assessment, access methods and training

Pediatric power mobility

Advanced power wheelchair electronics

Interfacing AT with power wheelchairs

Switch assessment: determining switch type and site

Electronic Aids to Daily Living: increasing control of devices within the environment

Mounting speech generating devices
Specific trainings are also available for evaluation teams, manufacturers, suppliers, consumers, disability advocates, and funding sources.
Billing
Please contact Michelle Lange to discuss fee structure and billing options.
Consultation
Consultation Services include writing, editing, product development, course development and creation of educational materials.
Prior and current consultation services provided to:
AbleNet
Bodypoint
Invacare
LUCI
MedGroup
NRRTS
Numotion
Otto Bock
Quantum Rehab/Pride Mobility
RESNA
Seating Dynamics
Stealth Products
Sunrise Medical
University of Pittsburgh